Domaine des Comtes Lafon: Magnificent Montrachet Vertical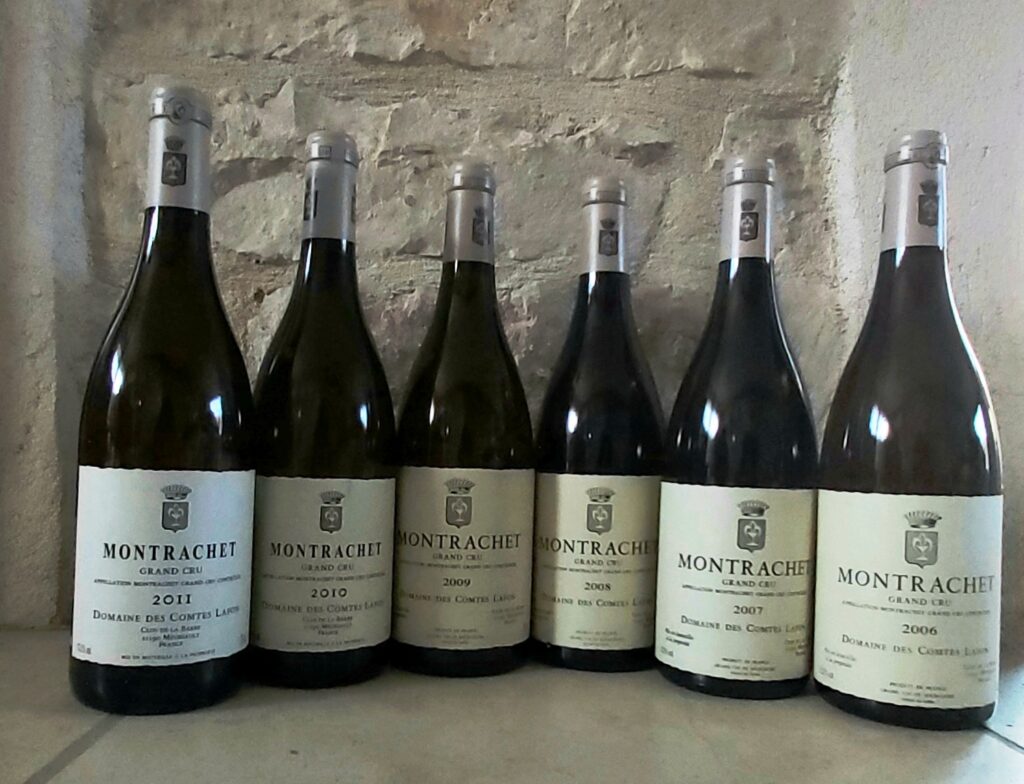 Without doubt, Comtes Lafon is one of the greatest producers of white wine on the planet and described by Clive Coates as the best white wine Domaine in Burgundy. The Domaine was founded in 1869, though it was really with the arrival of Dominique Lafon who took charge in 1984 that things started to change. Historically much of the Estate was run under sharecropping arrangements and it took Dominique until 1993 to gain control over the 13.8ha of vineyards. The Estate now covers over 16ha and from 1995 all farming was converted to organic production (certified in 1998) and since 1998 biodynamic principles have been used.
The jewel in the crown is Lafon's Montrachet from a parcel (purchased in 1918) measuring just under 0.32ha, situated in the Chassagne section of the vineyard, lying at the most south/eastern flank (just to the south of the two plots owned by Domaine de la Romanee Conti), up slope from Blanchot Dessus with the junction of Batard and Criots-Batard over the Rue des Grands Crus to the east. 80% of the vines were planted in 1953 and 20% in 1972 with average production around 1,500 bottles. Lafon's Montrachet is a stunning example combining richness and striking flavours allied with great finesse.
We are delighted to offer the following magnificent parcel of Montrachet with all bottles in perfect condition all in their individual original wooden cases;
1×2006 Montrachet
1×2007 Montrachet
1×2008 Montrachet
1×2009 Montrachet
1×2010 Montrachet
1×2011 Montrachet
Special price for above 6-bottle parcel: €15,300
All prices are in Euros and offered Ex Puligny Montrachet (excluding taxes and shipping)
All wines are offered subject to remaining unsold